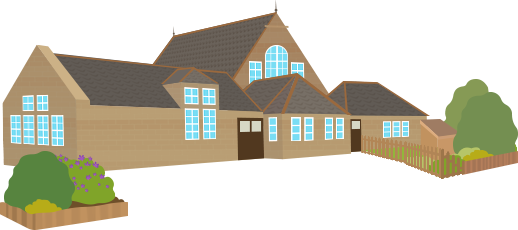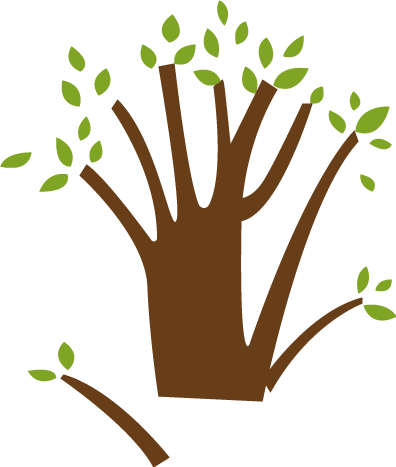 Covid 19
26.3.2020 ** update
In the LEARNING section
then YEAR GROUP section
you will find simple COVID 19 explanations/wellbeing ideas for you and your child.
24.3.2020 **11.30 a.m. update
Grocery bags for free school meal children, who are not in school.
Grocery bags: fruit and vegetables, etc are being delivered to school each week in lieu of your child having a FREE lunch in school. These are for the families of the children who the Government have offered extra support i.e those children who would not normally pay for their child's school meals.
We will send this families a text each week.
N.B NOT all infant children qualify.
We will text you when the bags are ready next week.
20.3.2020 UPDATES Mrs Renshaw
Those attending school during this time:
Today I have followed Director's updates, senior advisor guidance and the Government's eligibility criteria (https://www.gov.uk/government/publications/coronavirus-covid-19-maintaining-educational-provision/guidance-for-schools-colleges-and-local-authorities-on-maintaining-educational-provision) extremely carefully. This explains whose parents are classed as Key Workers or where there are other extenuating circumstances (e.g. vulnerabilities).
Parents/carers of those children have been contacted today. School will be open for these children as of Monday 23rd March, at the usual time. If you/your family/your child have been poorly and need guidance as you are a Key Worker returning to work after isolation, please contact school.
Although we are here to support all of these families and will do everything we can, Government guidance clearly and strongly states that it is still better (where possible), for children to stay at home to prevent the spread of the virus. Some families have told us that there are certain days when they can care for their children at home and they will only bring their children into school, when necessary; others need full-time care. We will request this information on a weekly basis. If your circumstances change or if self isolation is required during this time (see the NHS guidance link in this section), please contact school and let us know.
Activities in school:
Those children in our care and will complete the same activities in school, as those learning at home. Although some routines will be different, we aim to give the children as much of a sense of normality as possible, whilst making the school day a fun and a happy time! Lots of fresh air and excercise! I understand that whilst you are all working so hard, you will want to know that your child is being cared for and is happy.
Children at home:
Your child should have/received their pack. Inside the workbook, the children have written the sections of the website you need to access for their class learning activities. We hope that you can access these and share some of the things you do together, with us. These are unusual times and by doing this, the children and teachers will stay in touch and celebrate the lovely things that the children do.
Breakfast and After School Club:
The clubs will run as normal during w/c 23.3.2020. Breakfast Club opens at 7.45. After School club finishes at 5.30pm. If your child needs a place please let us know. We will keep you informed if any of these arrangements change. Our aim is to continue supporting families who need this wrap-around care for their children.
Easter Holiday Period:
We have arranged a staff rota in school which ensures that (with the current staffing levels), we will be here during the Easter Holidays too, to provide support for those parents/carers working on through this crisis. This has only been achieved through the dedication and support of our staff, who I want to thank enormously! The Government will be sharing their "phase 2" guidance shortly. If information we receive alters this arrangement in any way, we will let you know as soon as we know.
Support:
Email links -
General enquiries - use the Contact US page
Learning Enquiries - use the Learning/Year Group page email links for your child's class.
Bernie -
Bernie has contacted many of you already, to pass on her contact details should you require support between 9.00 a.m. and 4 p.m. Monday to Friday.
Telephone -
See the Contact US page
Uniform:
I have asked that the children coming in to school next week, wear their uniform, purely to give them a sense of normality. Of course as the days go on and they come to terms with the changes in school, we may review this. Uniforms may be easier for you?
Lunches:
We will continue to provide a free warm lunch for all those children who attend for as long as our kitchen is open. (Please let us know if you do not require this i.e. if your child brings a packed lunch from home).
Lunch for child at home:
I am waiting for further guidance on this, an idea is to provide packed lunches for those children who are classes as 'Free School Meal' children who require one, for their child at home. As these would need to be collected from school. I am waiting to find out if there are other options for our families. I will do my best, as will the kitchen team, to develop a system for helping families as much as we can.
I have yet to explore the 'voucher' system suggested by the Government, but will do so early next week. I will send out information to ALL parents clarifying this as soon a we can.
Rest assured that the whole team in school are working hard and will continue to do their best for our children.
I will continue to keep all of our families up to date as much as possible.
Thank you for your understanding.
Take care.
______________________________________________________________________________________________
To our families: 16.3.2020
We understand that in the current climate, it is an uncertain time and worrying time for everyone.
However, we would we like to reassure you that we are doing everything we can to be as 'preventative' as possible. We are following government and local authority guidance.
Information can be found via the menu to the left (or below if using a phone), which I hope will; clarify some of the things we are currently doing/expect in school, offer some guidance and provide an outline of our action plan in the event of school closure.