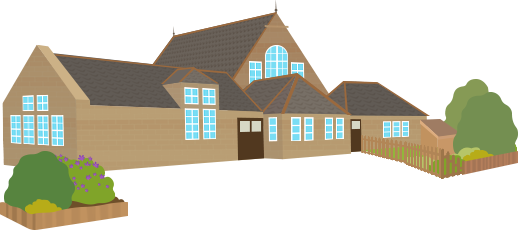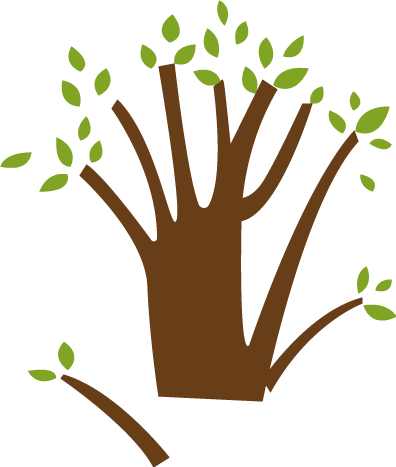 Covid 19
*For the JAN 2022 'Covid OUTBREAK Management/Contingency Plan' please see the bottom of this page/or the About Us page - Policies
September 2021
Apart from some specific Health and Safety Guidance (see our Policies section), classes have 'resumed as normal', and children are no longer in 'Bubbles'.
Measure still in place:
We are still encouraging parents/carers to drop their children off promptly at the designated times/entrances to prevent lots of families gathering together, we are still adhering to ventilation guidance to ensure that all rooms in school have lots of fresh air circulating, we are still encouraging regular and good hand-washing/sanitising practices, children are reminded to use the 'Catch-it, Bin-it, Kill-it' system for coughs and sneezes and the touch points in all areas of school are cleaned every day/some twice daily.
Following Government guidance visitors to school are encouraged to wear a mask in school and they must sanitise their hands when entering and leaving the building, please.
We will continue to keep you updated.
Thank you
****************************************************************************************
Historical Information:
1.9.2020 'BUBBLES'
We have five Bubbles in School. Monday -Friday
Emerald Bubble 8.40-3.10 Dorset St entrance (Out of School Club) Monday-Friday
Opal Bubble 8.40-3.10 Top Gate (Owen Street) then through the Grove Door Monday-Friday
Reception Bubble 9.00-3.00 Main Gate (Irwell St to Rec Garden & Pearl Door) Pearl from top & Topaz from bottom
Sapphire Bubble 8.50-3.10 Main Gate (Irwell St) Main Door Monday-Friday
Diamond Bubble 8.50-3.10 Top Gate (Owen Street) to the Grove Door/Entrance Monday-Friday
Siblings 8.48-3.20 Drop off Dorset St entrance (OOSC) Pick up top gate on Owen St
*Please note: Timings are strict and we ask that you are prompt.
*** 29.6.2020
The government and LCC have announced that schools will not be open through the summer holidays. The government are boosting/funding additional holiday clubs/summer schools to help families. Key workers will need to look for other childcare providers. If we can help in anyway, please do not hesitate to give us a call and we will try to locate and provide contact details for local providers.
8.6.2020 'BUBBLES'
We have six Bubbles in School.
Emerald Bubble *8.45-3.15 Dorset St entrance (Out of School Club) Monday-Friday
Opal Bubble 8.45-3.15 Dorset St. Entrance (Out of School Club) Monday-Friday
Browser Bubble 9.00-3.00 Dorset St Entrance (Out of School Club) Monday-Friday
Pearl Bubble 9.00-3.00 Main Gate (Irwell St/Reception Garden and Pearl Door) Mon-Thurs
Sapphire Bubble 8.45-3.15 Main Gate (Irwell St) Main Door Mon-Thurs
Diamond Bubble 8.45-3.15 Top Gate (Owen Street) to the Grove Door/Entrance Mon-Thurs
*Please note: Timings are strict and we ask that you are prompt.
The bubbles are all mixed age/mixed classes.
Three of the bubbles are for key worker/vulnerable families. These are available Monday-Friday. We keep a register of children attending and their parents' shift patterns, as much as possible. If you are a key worker, please let us know if you need childcare and the days you need, by ringing the school office.
Any children returning to school (as their parents return to work and need childcare) do so with families adhering to the agreements we have in place and only if there is no one in their household with symptoms/ill with the coronavirus etc.
ROOMS/NUMBERS:
The room sizes influence the number of children we can have back in school. Having assessed this, the Governors and I feel that having no more than 12 children, at any one time, in a classroom, is the safest number for us. (We have 'reserved space' in school for more key workers 'just in case', as they have already told us that they may be asked to return to work or to do more shifts.)
STAFFING:
Each bubble will have the same staff members attached to it until we break up for summer. They may not be the staff that your child normally has in their class. These staff may work all of the days that your child is in school, or on rotation, depending on which bubble they are in.
Emerald Bubble: Mr Crossley and Mrs Irvine
Opal Bubble: Mrs Anderton and Miss Wilson
Browser Bubble: Mrs Barlow, Mrs Taylor and Miss Mitchell
Diamond Bubble: Mr Swift and Mrs Threlfall
Sapphire Bubble: Mrs Ashworth and Mrs Greenwood
Pearl Bubble: Mrs Shaheen/Mrs Hudson, Mrs Atkinson and Mrs Willcocks.
We will always try to place each pupil in a bubble with their peers or friends. Sometimes this may not be possible, but as we have already seen, the children who are already in school have had a great time and have already formed lovely new friendships, in their bubbles.
Activities/Learning:
Although the key worker children have been in school for some time for childcare now, they have had the same opportunities to learn, as they would have had at home. By following the online curriculum, their day is balanced between play, outdoor activities, wellbeing and learning. The children will have fun and time to readjust to school life, even though routines are a little different.
In school, they will be guided to follow safety protocols as much as possible, but as the Government recognise, it is not always possible to maintain social distancing where younger children are involved.
As the Reception and Year One children have returned, their day has been planned similarly.
Other things to note:
School's risk assessments are in place. Bubbles do not cross over. Times for most things have been adjusted/staggered. Cleaning schedules are very different and more frequent/deep. PPE is worn when administering first aid etc. Hand sanitiser is available for all adults in/outside all rooms. Hand washing/drying hands is still a priority for all. Path-ways around school, have been created to keep bubbles separate. Lunches are provided and times to collect meals and eat, are staggered. Playtimes are staggered. Outdoor play spaces have been allocated to each bubble. Lunchtime staff have also been assigned to bubbles so that they do not crossover. Parents have been asked not to send things in to school from home, as we will not be sending anything to your homes, from school. Parents/Carers are social distancing on the yard/pavements and only one parent/carer is allowed on the grounds at any one time. Drop offs and pickups are being done promptly.
Although school does feel different, and as a staff we don't even always see each other, the planning that has been put in place for the bubbles is there to also help the children to feel safe and secure.
I would like to thank you all for you continued patience and support. Please do not hesitate to ring school if you need any assistance or have any questions.
Mrs Renshaw
***1.6.2020 Update
The government have said that it is now safe for more children to return to school.
When the Government first announced that schools could reopen to: Reception, Year One and Year six pupils, we telephoned all of our Reception and Year one families, starting with Reception to ascertain the number of families who would definitely want to send their children back.
As we explained, these decisions should be made carefully, as we would only be able to invite different groups of children in, depending on numbers. To put safe plans in place we would need a definite number registered. Thank you for being so supportive and for making your decision, even though, as we discussed, things are currently ever-changing.
This register had now been compiled. All our families have been sent a text/agreements to this end.
***14.5.2020
Dear parent/carer
As you are aware the Government have announced that some groups of children may be returning to school from 1st June. As parents, the Government have also said that you have the final decision on whether your child returns to school at this time.
The government have acknowledged that return to school is 'conditional' and that this date is not set in stone. Also, there is by no means a 'one size fits all' plan for reopening to certain year groups or how to manage this.
With this in mind, I am already planning ahead and risk assessing for our school, to make the return of our children as safe, comfortable and smooth as possible. The overall aim is to settle children back into school-life and as such we would prioritise the children's emotional wellbeing throughout this process.
Some of our Reception families have already responded to the message I sent out this morning and have shared their concerns. As such, I felt it appropriate to outline the many measures we would be putting in place to try and protect the children and staff. In all honesty, based on current guidance, this will not be an easy task.
Following the Government's specific guidance, these are some of the actions we will take:
*Set different start dates and timetables for different groups of children.
*Create smaller groups of children (no more than 15) who will remain together in one room in school and not mix with other groups in school during playtimes, lunchtimes or at any time.
*Staffing to be consistent within those groups i.e. the same staff to always be with the same children. As the groups will be smaller, we will use all teaching and support staff from across the school and assign them to their new groups until the summer.
*Stagger drop off and pick up times for different groups. Parents/Carers to social distance. Only one parent allowed in the yard.
*Use different gates and different doors to drop off/pick up different groups (i.e. the two main sets of doors and the Pearl classroom door).
*Stagger playtimes and toileting times.
*Groups to use the same blocks of toilets every day, on rota. (Support for individual toileting when needed).
*Ensure updated and robust health and hygiene practices (e.g. including teachers cleaning resources, touchpoints, toilets after each use etc. throughout the day).
*Supply cleaning equipment to staff in each classroom etc. to allow teachers to maintain hygiene whenever and wherever possible and to the best of their ability, whilst looking after the children.
*Enhanced cleaning schedules across the whole school with additional deep-cleans.
*PPE for staff, to be used when administering first aid/supporting personal hygiene. (Using masks sensitively, as we would not want to upset the young children).
*Lunch in the classrooms to avoid groups mixing and to avoid additional cleaning schedules after each group in the hall.
*Screened/divided walkways in the hall to ensure that children do not cross paths with other children.
*Areas of each classroom to be limited to only a few children at a time (when possible) and chairs/spot markers to be placed in seating spaces, to try to maintain distance.
*Resources in classrooms to be limited for ease of cleaning. Some difficult to clean resources to be removed e.g. soft toys and soft furnishings.
*Separate outdoor play boxes for different groups of children to prevent shared use.
*No packed lunch boxes to be brought into school.
*No school bags to be brought or book changes to take place.
(We will not send children's daily artwork home. We will save/file it in school).
*Children who attend school currently, as their parents are essential workers etc and depend on us, have already been protected through robust safeguarding measures and risk assessments. These children would remain in the same groups as they are currently, to avoid contact with others and to continue to keep them safe. (Breakfast club will be offered still to these families. Unfortunately, we will be unable to extend this offer to our other families, until Health and Safety advice changes).
*All children, whether learning in school or at home, will continue to follow the online learning set out on our website. Normal lessons would not resume until normal routines were established.
*We continue to follow the same NHS and Government guidance should anyone present with/develop symptoms in school.
As an infant school, we have been advised to reopen initially for our youngest children and these families have already been contacted.
Eventually all year groups may be expected to return. I will inform you in the weeks to come as to when/if different year groups will be restarting and how this might look.
Should the Government decide that schools will not reopen this summer or you do not wish to send your child back at this time, please rest assured that I have already planned a phased return in September to allow children time to settle back in.
We endeavour, as always, to do our best wherever possible to keep everyone safe and well.
As this is a very worrying time for parents and schools, please do not hesitate to contact us if you have any questions.
Yours sincerely
Mrs Renshaw
26.3.2020 ** update
In the LEARNING section
then YEAR GROUP section
you will find simple COVID 19 explanations/wellbeing ideas for you and your child.
24.3.2020 **11.30 a.m. update
Grocery bags for free school meal children, who are not in school.
Grocery bags: fruit and vegetables, etc are being delivered to school each week in lieu of your child having a FREE lunch in school. These are for the families of the children who the Government have offered extra support i.e those children who would not normally pay for their child's school meals.
We will send this families a text each week.
N.B NOT all infant children qualify.
We will text you when the bags are ready next week.
20.3.2020 UPDATES Mrs Renshaw
Those attending school during this time:
Today I have followed Director's updates, senior advisor guidance and the Government's eligibility criteria (https://www.gov.uk/government/publications/coronavirus-covid-19-maintaining-educational-provision/guidance-for-schools-colleges-and-local-authorities-on-maintaining-educational-provision) extremely carefully. This explains whose parents are classed as Key Workers or where there are other extenuating circumstances (e.g. vulnerabilities).
Parents/carers of those children have been contacted today. School will be open for these children as of Monday 23rd March, at the usual time. If you/your family/your child have been poorly and need guidance as you are a Key Worker returning to work after isolation, please contact school.
Although we are here to support all of these families and will do everything we can, Government guidance clearly and strongly states that it is still better (where possible), for children to stay at home to prevent the spread of the virus. Some families have told us that there are certain days when they can care for their children at home and they will only bring their children into school, when necessary; others need full-time care. We will request this information on a weekly basis. If your circumstances change or if self isolation is required during this time (see the NHS guidance link in this section), please contact school and let us know.
Activities in school:
Those children in our care and will complete the same activities in school, as those learning at home. Although some routines will be different, we aim to give the children as much of a sense of normality as possible, whilst making the school day a fun and a happy time! Lots of fresh air and excercise! I understand that whilst you are all working so hard, you will want to know that your child is being cared for and is happy.
Children at home:
Your child should have/received their pack. Inside the workbook, the children have written the sections of the website you need to access for their class learning activities. We hope that you can access these and share some of the things you do together, with us. These are unusual times and by doing this, the children and teachers will stay in touch and celebrate the lovely things that the children do.
Breakfast and After School Club:
The clubs will run as normal during w/c 23.3.2020. Breakfast Club opens at 7.45. After School club finishes at 5.30pm. If your child needs a place please let us know. We will keep you informed if any of these arrangements change. Our aim is to continue supporting families who need this wrap-around care for their children.
Easter Holiday Period:
We have arranged a staff rota in school which ensures that (with the current staffing levels), we will be here during the Easter Holidays too, to provide support for those parents/carers working on through this crisis. This has only been achieved through the dedication and support of our staff, who I want to thank enormously! The Government will be sharing their "phase 2" guidance shortly. If information we receive alters this arrangement in any way, we will let you know as soon as we know.
Support:
Email links -
General enquiries - use the Contact US page
Learning Enquiries - use the Learning/Year Group page email links for your child's class.
Bernie -
Bernie has contacted many of you already, to pass on her contact details should you require support between 9.00 a.m. and 4 p.m. Monday to Friday.
Telephone -
See the Contact US page
Uniform:
I have asked that the children coming in to school next week, wear their uniform, purely to give them a sense of normality. Of course as the days go on and they come to terms with the changes in school, we may review this. Uniforms may be easier for you?
Lunches:
We will continue to provide a free warm lunch for all those children who attend for as long as our kitchen is open. (Please let us know if you do not require this i.e. if your child brings a packed lunch from home).
Lunch for child at home:
I am waiting for further guidance on this, an idea is to provide packed lunches for those children who are classes as 'Free School Meal' children who require one, for their child at home. As these would need to be collected from school. I am waiting to find out if there are other options for our families. I will do my best, as will the kitchen team, to develop a system for helping families as much as we can.
I have yet to explore the 'voucher' system suggested by the Government, but will do so early next week. I will send out information to ALL parents clarifying this as soon a we can.
Rest assured that the whole team in school are working hard and will continue to do their best for our children.
I will continue to keep all of our families up to date as much as possible.
Thank you for your understanding.
Take care.
______________________________________________________________________________________________
To our families: 16.3.2020
We understand that in the current climate, it is an uncertain time and worrying time for everyone.
However, we would we like to reassure you that we are doing everything we can to be as 'preventative' as possible. We are following government and local authority guidance.
Information can be found via the menu to the left (or below if using a phone), which I hope will; clarify some of the things we are currently doing/expect in school, offer some guidance and provide an outline of our action plan in the event of school closure.