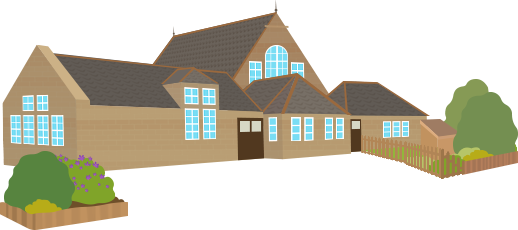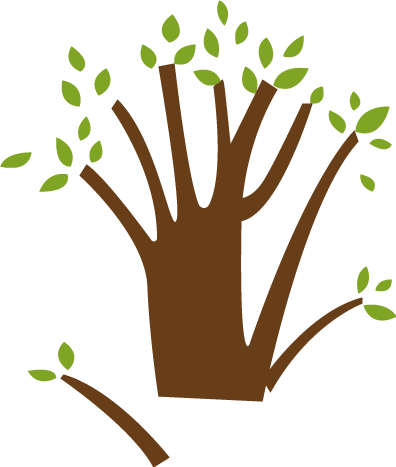 Sports
FUNDA
FUNDA come in to school every Tuesday to work alongside our teachers and coach our Year 1 and Year 2 children. They have taught us all, adults and children, so many new skills already.
•Our talented footballers club, every Tuesday morning has been attended every week by our superstar footballers!
•We also hold after-school Funda sessions for a different group of children every half term. These also run on Tuesdays. Your child will receive a letter when they are offered a place.
FUNDA after school clubs for the Spring term:
Spring 1: Gymnastics Commencing Tuesday 8th Jan 2019
Spring 2: Football Commencing Tuesday 26th Feb 2019.
*****************************************************************************************
FUNDA Dodge-ball :)
30th October 2018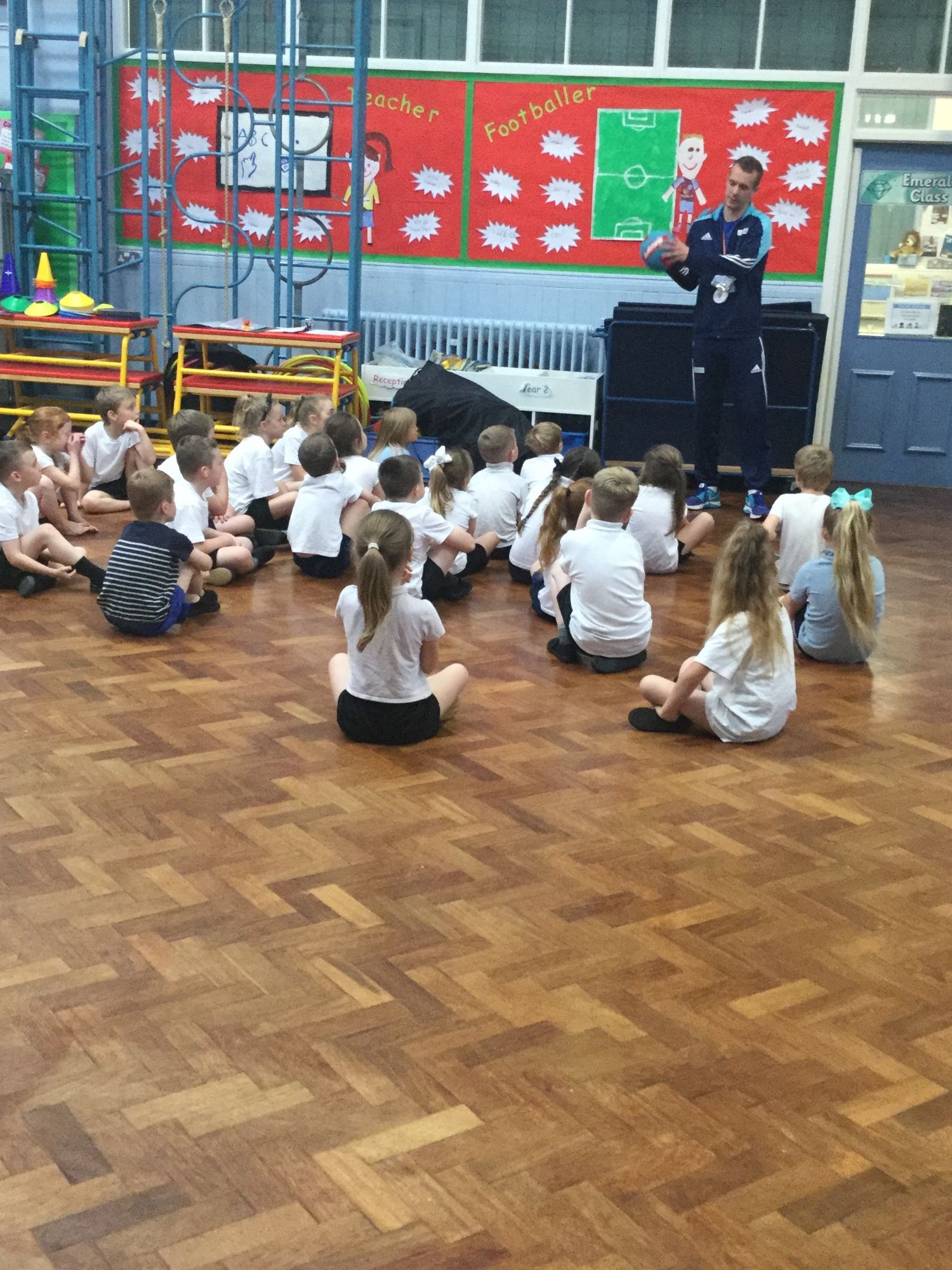 Sports competitions:
There was an after school cluster competition in September 2018. This was an athletics competition at Sir John Thursby's.
Well.....our school came first out of 8 schools in this Autumn athletics competition!
Well done team Rosegrove 😊
Other competitions:
Pupils enjoyed taking part in the local football and tri-golf competitions. We even received trophies!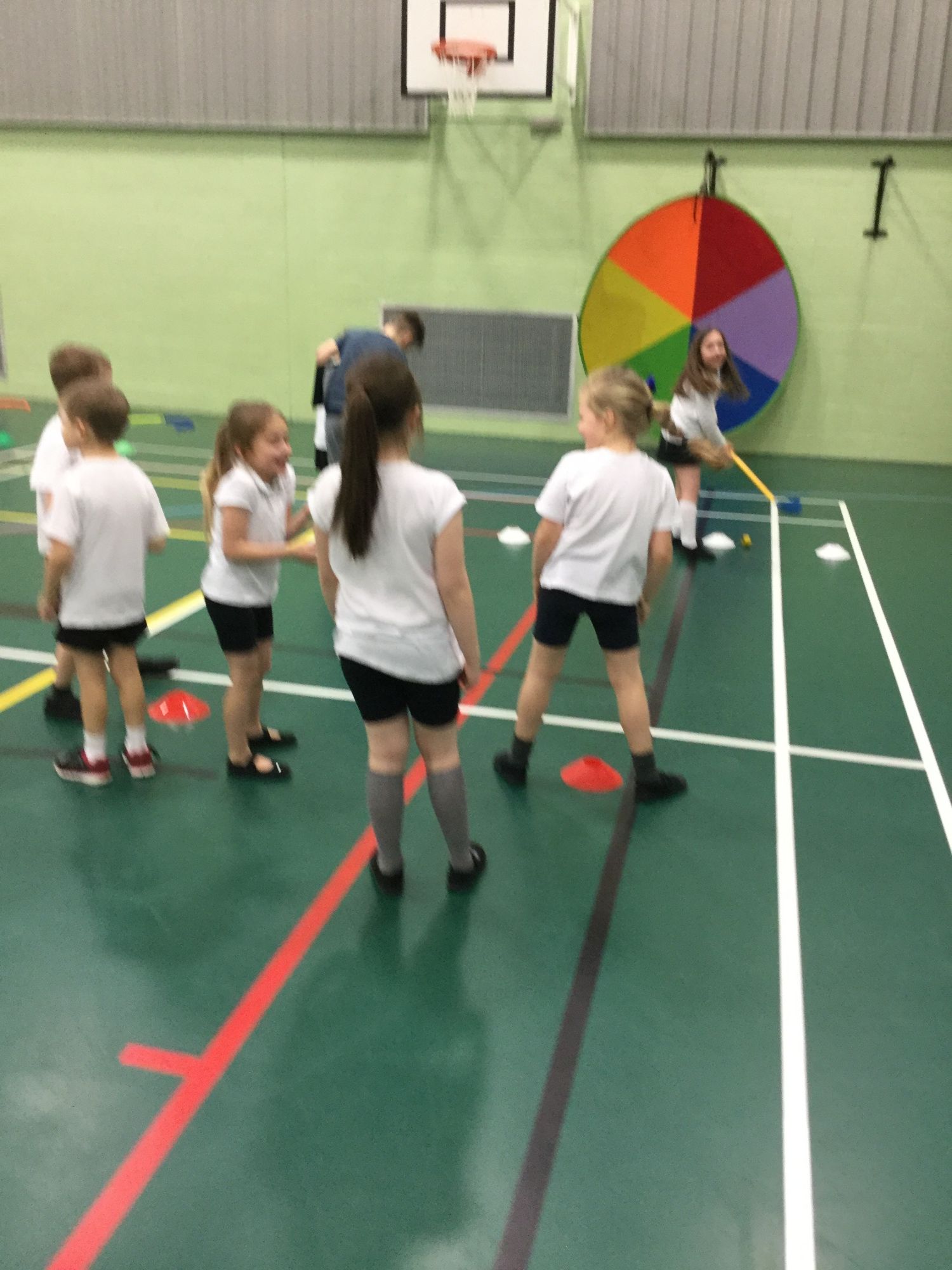 Freddy Fit:
Having fun with the children! He will visit us again this year too!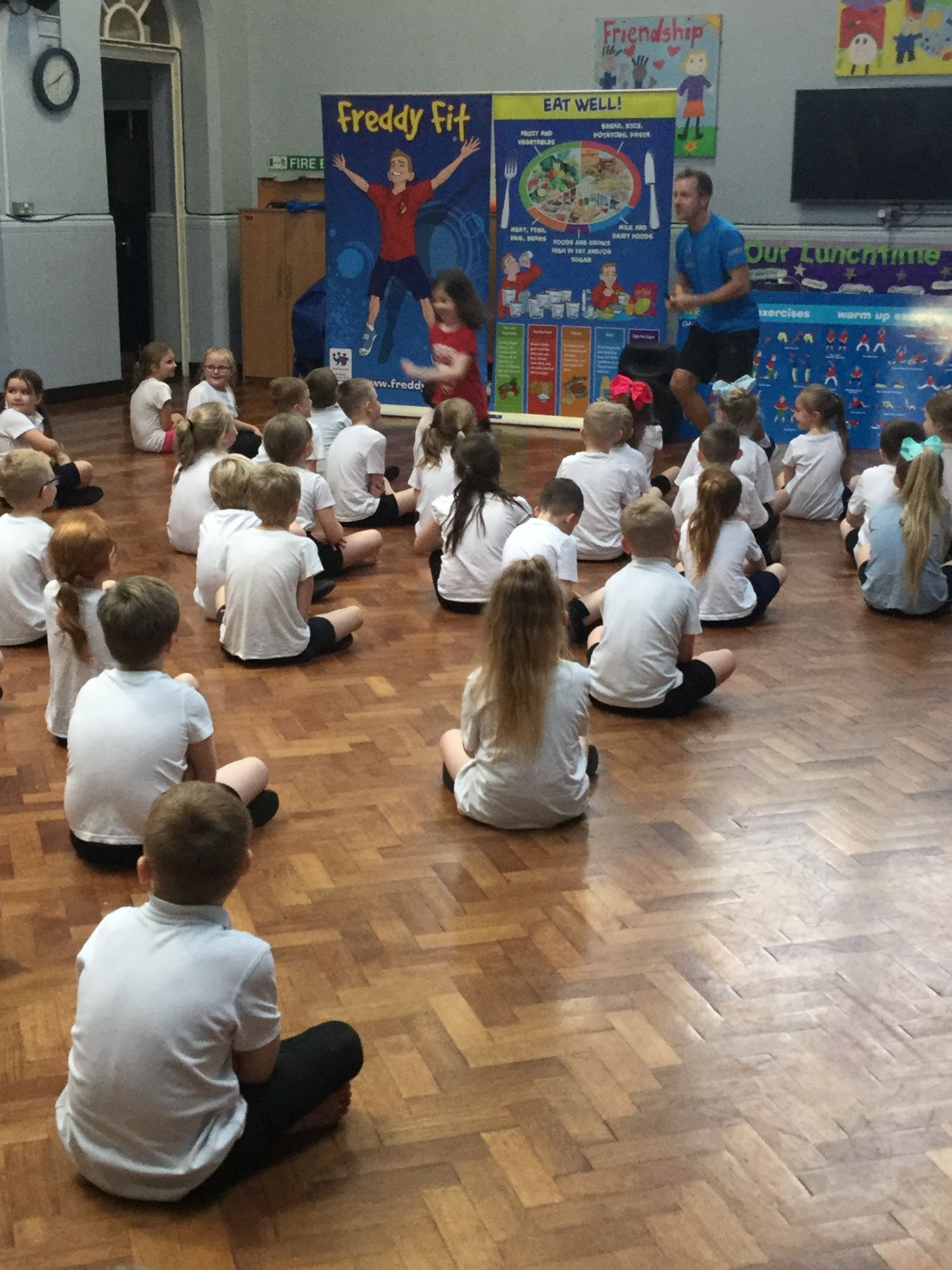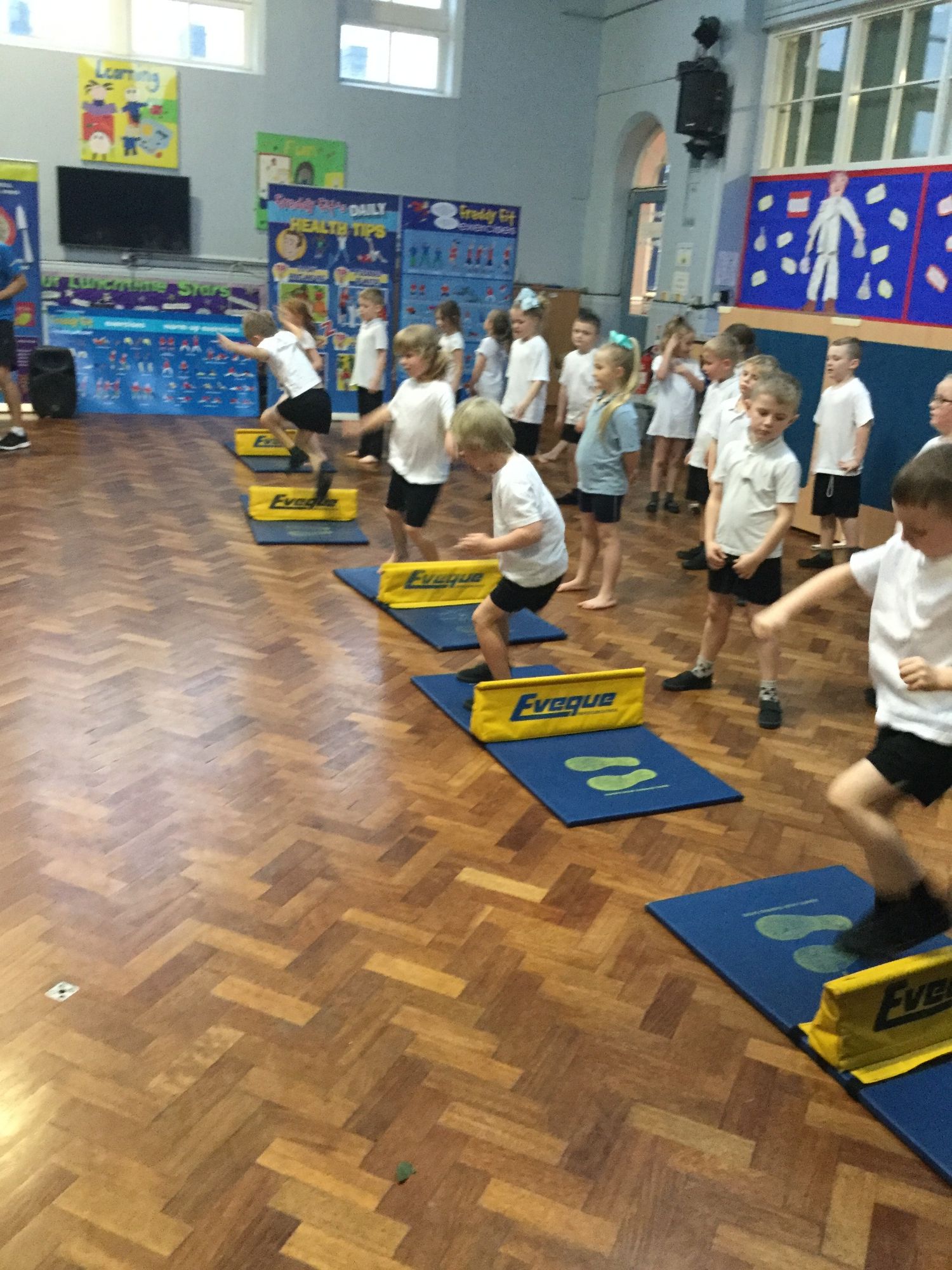 Olympic Sports Sponsorship Event with GB athlete:
Some of the children sitting with Michael Churm, Silver Medalist in the 4x100m relay.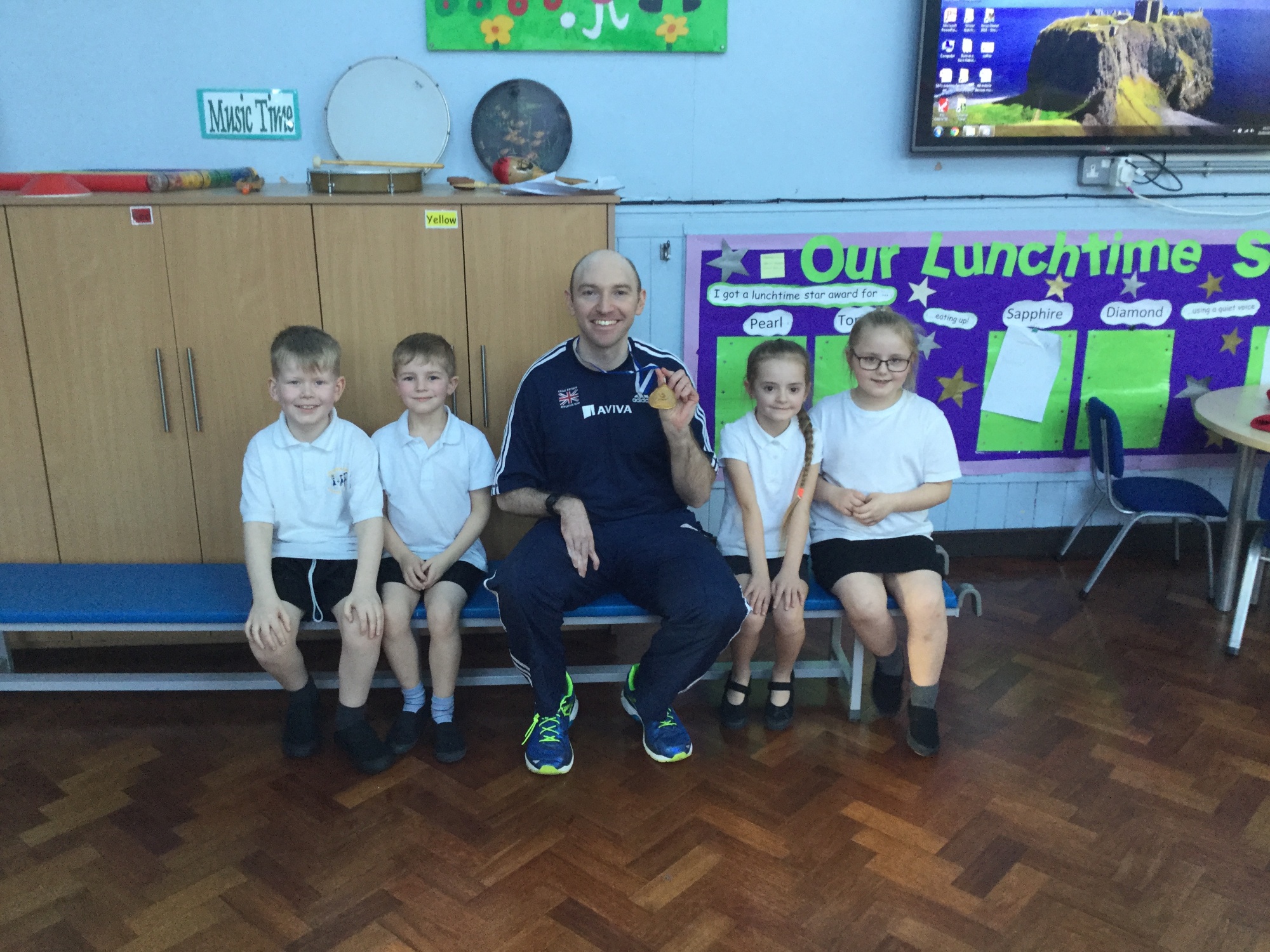 HEALTH
Change for Life club continues after school every Wednesday.
Miss Mitchell and Mrs Wood lead the sessions.
Sessions re-commence for Spring on Wednesday 12.3.2019.
**********************************
For the Change 4 Life club, Mrs Wood and Miss Mitchell plan a range of different activities which help children to keep active. These include team games, obstacle courses, parachute games, and target games.
Alongside helping children to keep active, sessions also help to develop children's social skills, boost confidence and self-esteem.
Sometimes we look at different foods too and discuss what we 'should' eat to keep healthy. In one group session, we also enjoy tasting different fruits and making healthy, fruit smoothies :)