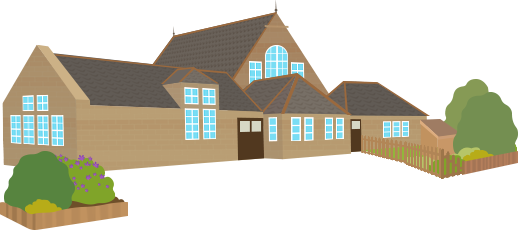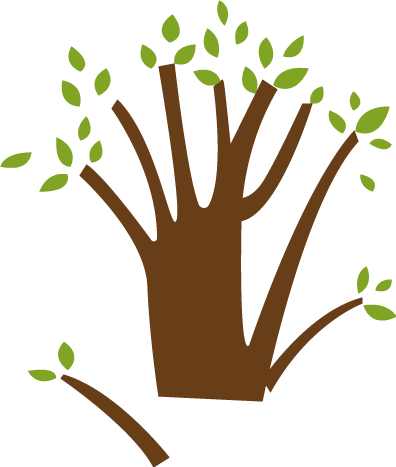 Reception
Topaz - teacher contact e-mail address - topazlearning@rosegrove.lancs.sch.uk
Pearl - teacher contact e-mail address - pearllearning@rosegrove.lancs.sch.uk
Reception Home Learning - Spring 1
Physical development:
Ask your child to take part in activities that will help to develop their fine motor skills:
Use scissors to cut out shapes, pictures and various lines i.e zig zags, curved etc.
Use scissors to snip paper – you could give the toilet roll tube a haircut.
Make some play dough and ask them to roll, squeeze, twist and build with it. Take part in dough disco and have fun!
Create an obstacle course which you can move a ball round – use different objects around your house.
Build 3D models with bricks, Lego and shapes.
Make rubbings of different textured objects i.e. tree rubbings, coin rubbings.
Run up and down – listening to instructions from your adult i.e. jump up high, touch the ground.
Balance a balloon on different parts of your body – how many seconds can you balance it for?
Communication, Language and Literacy:
Help your child to develop their communication skills by:
Reading stories together and talking about the books when you have read them.
You could read some stories on the Internet and talk about the characters, setting and plot.
Sing nursery rhymes together.
Ask your child questions about their day using the prompts: Where? Why? How? When? What?
Encourage your child to speak in full sentences e.g. I would like a glass of water please. I went to the park and played on the slide.
Involve your child in imaginative play, each take on a role and build stories around props e.g. you could turn a cardboard box into a ship and pretend to be pirates.
You could have a look at this interactive story unit and read it and pick activities to complete.
Mathematics:
Help your child to develop their understanding of number and shape by:
Counting forwards and backwards from 0 to 20, add actions to your counting e.g. hop, jump, clap, tap.
Counting forwards and backwards from 0 to 20 in different voices.
Write the numbers 0-10 and 11-20.
Make a set of number cards 0-20 and use these to play different games e.g. number hunt, bingo, snap, matching numbers to the correct amount of objects, finding one more and one less.
Continue a two-step and three-step pattern. Make some patterns of your own.
Use the following website to play some pattern and shape games:
https://www.topmarks.co.uk/Search.aspx?Subject=16&AgeGroup=1
Can you draw some shape pictures and talk about the shapes i.e. that's a triangle, it has 3 corners and sides?
Can you find some patterns around your house? Can you draw a pattern yourself i.e. heart, star, teddy, heart, star, teddy.
Find three items in your house, put them in order according to length e.g. longest, shortest.
Find three items in your house, put them in order according to weight e.g. heaviest, lightest.
Find three items in your house, put them in order according to height e.g. tallest, shortest.
You could measure some of the items using some objects in your house i.e. how many bricks tall is the table leg etc.
Phonics:
Learn the sounds that these letters make: We are continuing to learn the rest of these phonemes.
(on our school website under the 'Learning-phonics tips' there is a video showing you how to pronounce the sounds.
Practise reading simple cvc words e.g. egg, kiss, bat, fun, duck, got, pull, leg, lid.
Practise writing the letters you have learnt on their own and in simple words.
Practise you read some simple captions such as:
Mum and Dad
The sun is hot.
I am mad.
Can you play pairs or snap with the capital and lowercase letters – say the sounds they make as you turn them over.
Read these tricky words: I the no go to into and. Can you find these words in your reading books?
Please access the following websites to play some phase 2 phonics games:
Topic:
Our topic this half term is 'Food'.
Talk about and draw your favourite food or meal. You could label your favourite food or meal with some 'WOW' words to describe it e.g. tasty, sweet, delicious.
Get some food from your kitchen cupboards and sort them into two groups – healthy and unhealthy.
Make a healthy meal or snack i.e. pasta salad, sandwich, fruit salad, fruit smoothie.
Make a diary of all the meals, snacks and drinks you have over a week.
Research where food comes from and talk about it with your family? You could make a map of how the food gets to your house.
https://m.youtube.com/watch?v=swQujfPhXd0&safe=active
https://m.youtube.com/watch?v=BGb8ZFgNDhc&safe=active
Computing:
Talk about and make a list of technology you have at home. You could talk about how it works? Who uses it? Why do we use it?
Read 'Smartie the Penguin' story and discuss the key questions throughout.
https://www.childnet.com/resources/smartie-the-penguin
Understanding the World: (WINTER)
Go for a winter walk or look out of your window – what signs of winter can you see. You could make a tick sheet.
Draw, collage or paint a winter picture.
Sort winter clothes and non winter clothes – you could dress in these and send your teacher a picture.
Talk about winter holidays (look at pictures or books) You could discuss the following:
Have you been on a winter holiday?
Have you been on a summer holiday?
How do they differ?
Could your child ask you some questions about winter.